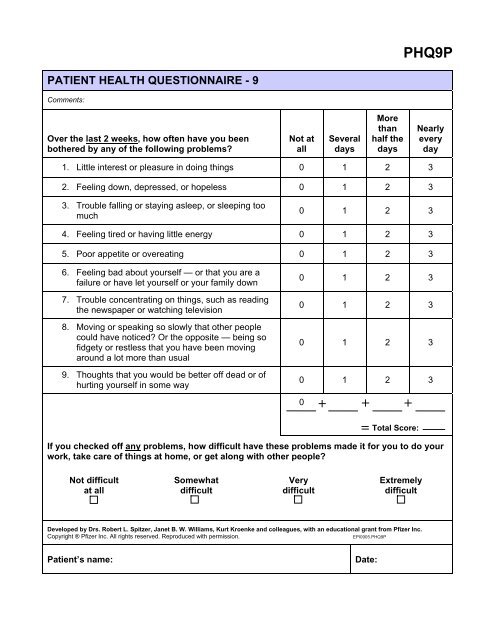 More and more primary care medical practices are using the PHQ-9 depression screening tool and sometimes the abbreviated version. I've had it administered to me on my primary care medical visits along with my weight, blood pressure, and pulse.
A new study finds that these depression screenings over estimate the prevalence of depression. A symptom check list screening is not the same as a structured clinical interview for depression (SCID).
The most common misdiagnosis I find in my clinical practice is the depression for grief. Often I find that people who screened positive for depression in their doctor's office are actually experienced what is sometimes called "disenfranchised grief." Disenfranchised grief is sorrow and mourning triggered by a signficant loss that is not socially recognized, acknowledged, and therefore not supported with consolation and solace. Often I find that these patients have been started on an antidepressant medication which not treatment of choice for grief.
There is no substitute for good mental health care by a trained clinician.
For more
click here.